About Vivid Media LLC
Vivid Media LLC was established in 2017 with a mission of combining high-quality media and service at a fair price.  We currently specialize in creating interactive virtual tours for many industries ranging from real estate, colleges & universities, professional & medical offices, nursing homes, childcare facilities and much more.  With over 1500 virtual tours created to date we are committed to creating the absolute best virtual tours with the most cutting edge features.
We are a member of the Hudson Valley Chamber of Commerce and have sponsor organizations and events for the Hudson Valley Young Professionals, MACUHO, NEACUHO and more.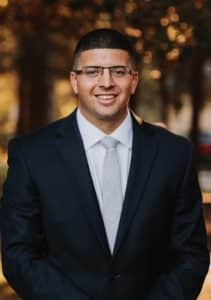 Michael DiDomizio – Founder/CEO
Mike created Vivid Media in 2017 when he saw a need for virtual tours in the local real estate market.  Since then Vivid Media has grown to work in various industries in over 20 states.  He  is committed to delivering a state of the art product and high level of service to each customer.
Mike graduated from SUNY Cortland in 2013 with a BA in Criminology and was a member of their football program.  Mike originally started his career at a local employee owned Company  that have served the US for over 100 years where saw the importance of long term relationships.
In his free time Mike enjoys traveling, working on cars and playing sports.
Eric Mantell – Director of Sales
Before joining Vivid Media, Eric Mantell has worked in higher education at both public and private institutions for 8 years in a variety of roles (Student Affairs, Academic Advising, Housing, Admissions, Athletics, and Financial Aid). Eric holds a BS from Penn State University and an MBA from Mercy College.
Eric enjoys educating clients on the benefits of interactive virtual tours and he has seen first-hand how virtual tours can ignite real results for businesses in the education, hospitality, and real estate industry.
As an avid traveler, having traveled to 20+ countries, Eric is looking forward to traveling around the world to bring virtual tours to your business!
Connect with Eric on LinkedIn!